1. Install an
In-House Fill Kit
- This simple kit makes it a cinch to keep your furnace full of water. A full furnace has better efficiency and a longer life.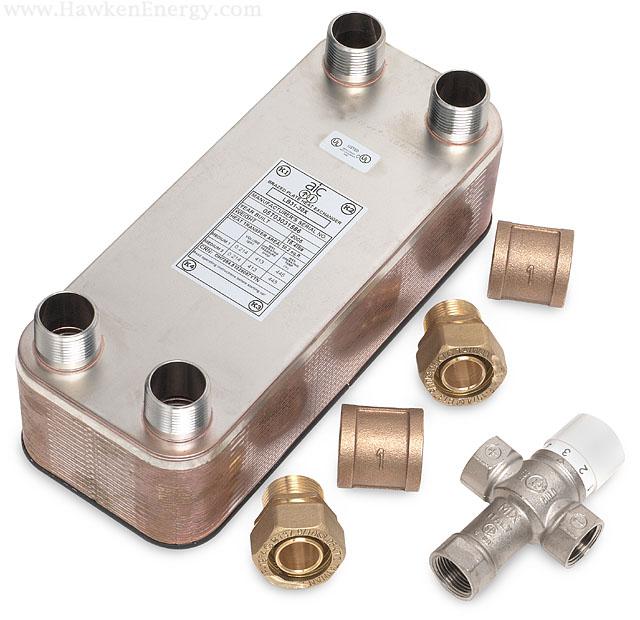 2. Use a
Domestic Hot Water Kit
– The hot water kit provides "unlimited" hot water for your home or business. The hot water kit usually pays for itself in less than a year.
3. Use Dry Hardwood
– Dry hardwood will provide more heat to your system.
4. Keep the Door Adjusted Properly
– The Hawken firebox door is fully adjustable. Air leaks can waste wood and cause the furnace to over-temp. A tight sealing door prevents these problems.
5. Load wood to the rear of the Firebox
– The best heat transfer happens when the fire is further back in the firebox.
6. Use
Hawken Authorized Parts
– Hawken Energy goes to great lengths to ensure the highest quality parts at the best prices. Using inferior parts for your installation can cause all kinds of problems.
7. Keep the Ash Le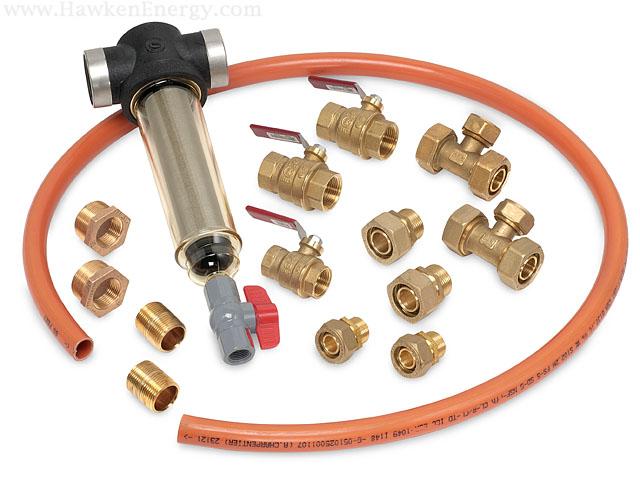 vel Below the Bottom of the Door
– Too many ashes insulate the water jacket and reduce the space for wood combustion.
Bonus: Have a
Filter Kit
- The filter kit protects the components of your system, extending the service life.